COMPRESSOR
Use as an alternative to plant air or where plant air is not available.  Compressor can operate up to 15 locks within a 300 feet maximum distance.  Oil-less and maintenance free.
CONCRETE HOLE FORM-NEW CONSTRUCTION
Place the hole form in correct position prior to pouring concrete for the approach.  Form is 10″ diameter and comes in 12″ sections.
CONSOLE SUPPORT-METAL BUILDING
Use in a non-structural area of metal building wall.  Anchors to floor for optimal placement.
CONSOLE SUPPORT-OPEN DOCK (STANCHION) KIT
Use where there are no walls to attach console.  Mounts to edge of dock face.
INTERLOCK-DOCK DOOR OR LEVELER
Cuts power to an overhead door or powered leveler.  Until ram bar is raised, the door or dock leveler cannot be operated.  Once restraint is raised (ram bar up and inside green light is on), a relay inside the restraint control box is energized, restoring power to the dock door or leveler.
ASPHALT KIT
Use when installing lock in asphalt or other non-concrete approaches.
SENSOR SWITCH KIT
When the RIG activates the sensor wand, a flashing blue light on the control box indicates a truck is present.  Once the truck is restrained, the blue indicator light and a green indicator light become steady, indicating that the truck is safe to load/unload.
SWIVEL BRACKETS
Use to guide truck lock cabling around corners or up curb on the dock wall.  Multiple configurations can be used in a variety of combinations:
Upper Pulley Swivel Bracket 41-3-912
Lower Pulley Swivel Bracket 41-3-908
180º to 270º Swivel Bracket 41-3-903
90º to 180º Swivel Bracket 41-3-906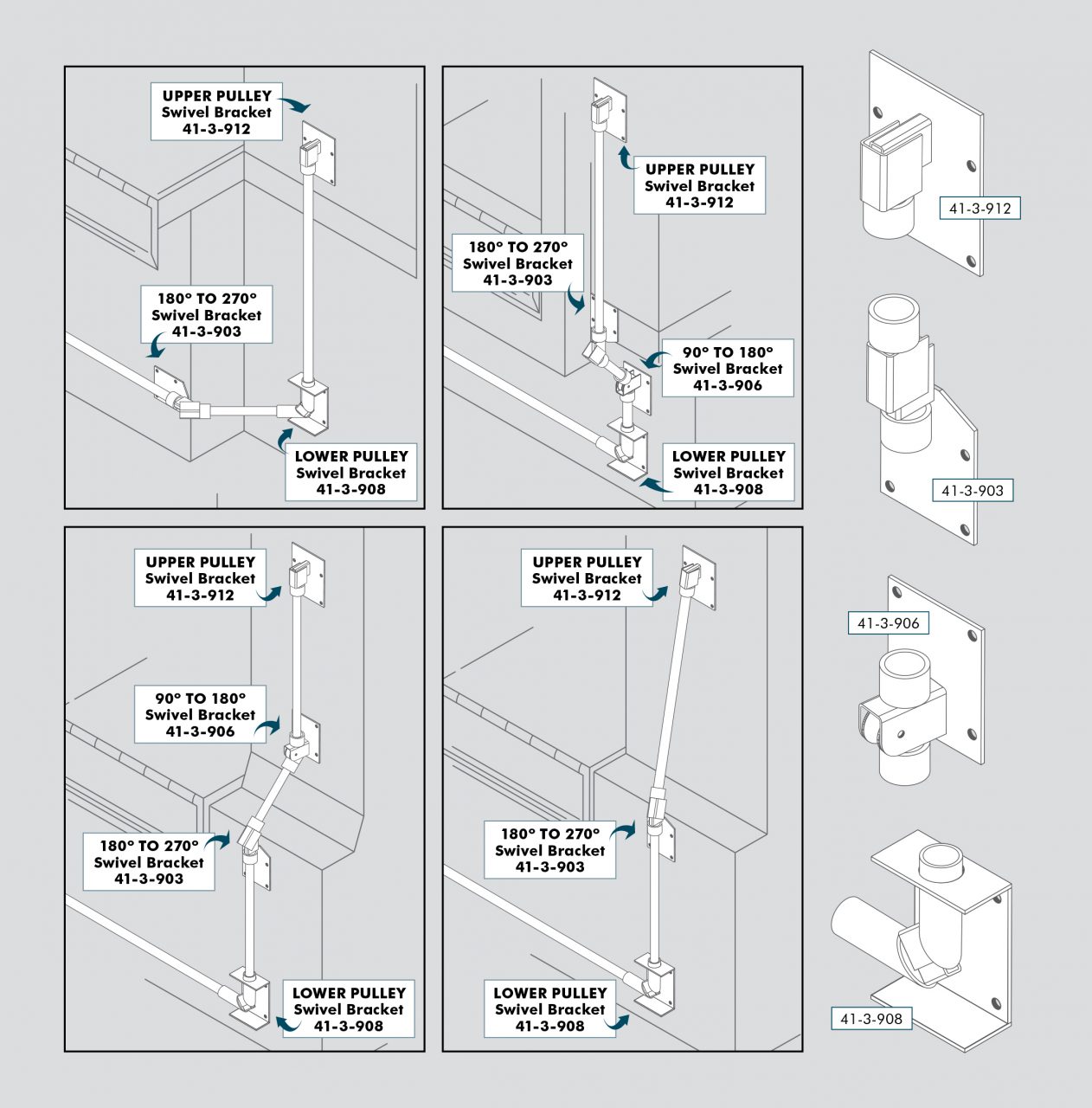 ---
COMMUNICATION
Improve safety and efficiency at the loading dock by providing visual communication between the dock personnel and the truck driver.
Simple, reliable and cost-effective warning system that reduces the risk of accidents around the loading dock.
Establishes a clear line of communication between drivers and dock personnel.
Highly visible red/green LED lights with signage.
Integral eyebrow-type sun visors for extended visibility.
Outside Lights:  Constant flashing red or green LED lights and signage instruct the truck driver when it is safe to back into or pull away from the loading dock.
Inside:  Constant flashing red or steady green LED lights.
---